Moms across America have one thing in common; we spend a A LOT of time in our yoga pants. I'm not saying we are all going to yoga all the time, I'm just saying we wear them a lot. So you HAVE to look cute in them. A few years ago, Lululemon changed the designer workout wear trend into a full-on obsession. They made workout wear into something that was coveted, along with being very high-end and pricey. And, oddly enough, they seem to have monopolized this market for the past few years... with nothing else out there that really compares in style, fit and material.
Until Ellie.
A new company out of Los Angeles, Ellie is poised to take on the yoga-wear powerhouse with great styles, high-quality moisture wicking and antibacterial fabrics that have 4-way stretch technology that will apparently never stretch out, so they will always hold you in and look good. Also? Everything is designed and manufactured right here in the USA.
Since they know that ordering workout wear online can be tricky, they've developed what they are calling "TruFit Technology" which means every piece fits true to size. Also cool? Each piece is designed by women, for women, so it's made to flatter all body types.
When the team at Ellie asked me if I wanted to become an ambassador for their clothes, I jumped at the chance. Doing The Dailey Method 3-4 times a week means I'm either always washing workout clothes, or always buying them. I was excited to checkout new pants and see what they had to offer.
I have to say I love the pants I received. The Love Struck Leggings fit beautifully, are snug enough to hold everything in, but stretchy and OH SO COMFORTABLE. And I can't wait to try a few pieces from the March collection. Looking like it was MADE for me (all Black!!) I'm dying to get my hands on a pair of the Little Black Capris and the Black Widow tank top.
Check out the March Collection: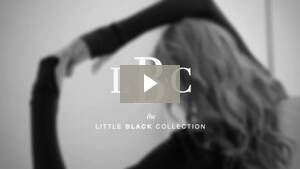 How it works:
There are two ways
you can shop Ellie
. First is by just going on the site and shopping away... the second is by joining Ellie as a FitFashionista Club Member, where for $49.95 a month you choose 2 pieces a month from the current collection. Yes, $50 for 2 pieces! And yes, you can always skip a month if you want.
And, if you use my links on this page, you can save 20% on your first order!
**************************************
*disclosure: I am an Ambassador for Ellie. They have sent me clothes to review, opinions are my own.